I am 25 years old, college graduate agronomy majors. I asked the company to present the Japanese enterprise needs to recruit labor in agriculture is not? Going labor export agriculture in Japan is how much income one month?
Expert Consultant
Welcome, recent agricultural sectors Japanese firms recruit trainees plenty Vietnam to work, the labor work that Vietnam can take, including growing, harvesting, packing and sorting products.
The fact that you graduated from college and training specialization is a huge advantage, due to the work of the sector-specific working time should generally start early and end late afternoon. Income of trainees will vary depending on the region you come to work, but the average will fall to about 30 million/ month do not include overtime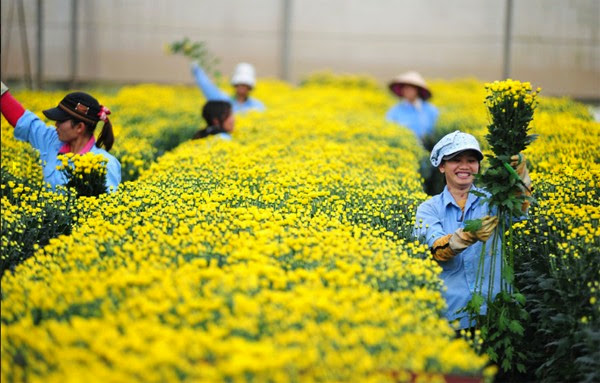 Labour do planting chrysanthemums in a greenhouse in Japan
When participating interns skills agriculture you also should be aware that they are doing work that is increasing production, harvesting work is essential, which means that will need more manual labor and research, breeding ... Therefore the recruitment does not require much expertise at the university level, but just made ​​and follow strict procedures available.
However, this does not mean that you have absolutely no use to trumpet their knowledge and expertise. However working in Japan in environmental engineering are applied modern technology care will help you learn the production process so that later on that country's valuable experience for you to start a business by demand for clean and safe food is becoming more necessary in society.
Wish you success on your chosen path.